7.1
355
Comedy
Sci-Fi & Fantasy
Animation
Action & Adventure
Description
Long ago in the mountains, a fighting master known as Gohan discovered a strange boy whom he named Goku. Gohan raised him and trained Goku in martial arts until he died. The young and very strong boy was on his own, but easily managed. Then one day, Goku met a teenage girl named Bulma, whose search for the mystical Dragon Balls brought her to Goku's home. Together, they set off to find all seven and to grant her wish.
Company :
Fizz Sound Creation
Warch online free Dragon Ball
Seasons and episodes of this TV Show
Track This
What are the seasons and episodes you have seen ?
Resp.tv find you where to watch online Dragon Ball for free in HD streaming quality, and directly play The TV show Dragon Ball to wath it online on stream
Stars casting
Mayumi Tanaka
Krillin (voice)
Tōru Furuya
Yamcha (voice)
Hirotaka Suzuoki
Tien Shinhan (voice)
Masako Nozawa
Son Goku (voice)
Hiromi Tsuru
Bulma (voice)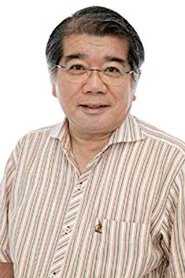 Naoki Tatsuta
Oolong (voice)
Mami Koyama
Lunch (voice)
Naoko Watanabe
Puar (voice)
Jōji Yanami
Narrator (voice)
Kôhei Miyauchi
Muten Roshi (voice)
Crews
Gen Fukunaga
Executive Producer
Shunsuke Kikuchi
Music
Kenji Shimizu
Producer
Trailers
Trailer
Recommandation